Veneers – Portland, OR
Correct a Number of Dental Flaws at Once!
Misshapen, discolored, and otherwise imperfect teeth got you down? Good news: veneers in Portland, OR can correct a number of dental flaws at once! Whether you're unhappy with minor misalignment or permanent stains, this cosmetic dental treatment can transform your smile in as little as two visits. To learn more about the process and benefits, read on or get in touch with our team to schedule a consultation!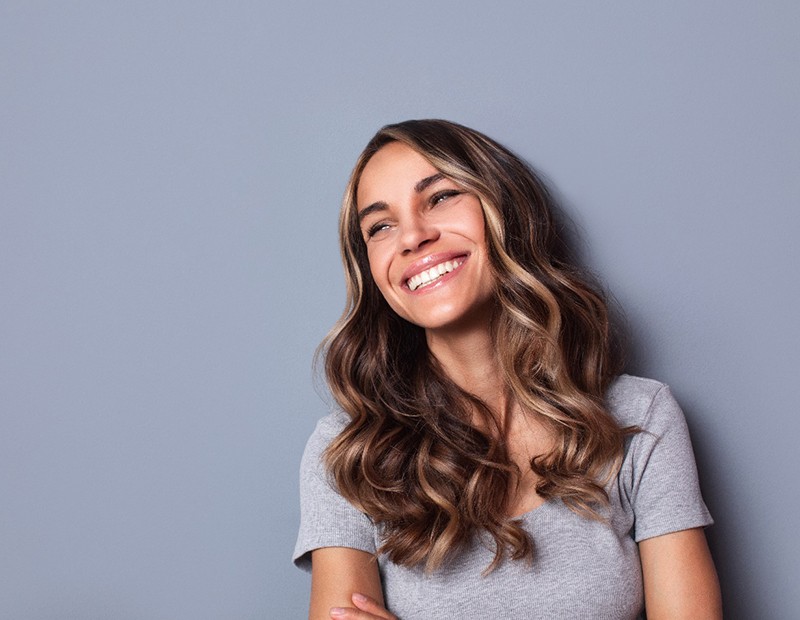 Why Choose Sup Lee Dental for Veneers?
Member of the American Academy of Cosmetic Dentistry
Top-Rated Dental Practice
State-of-the-Art Technology
What Are Dental Veneers?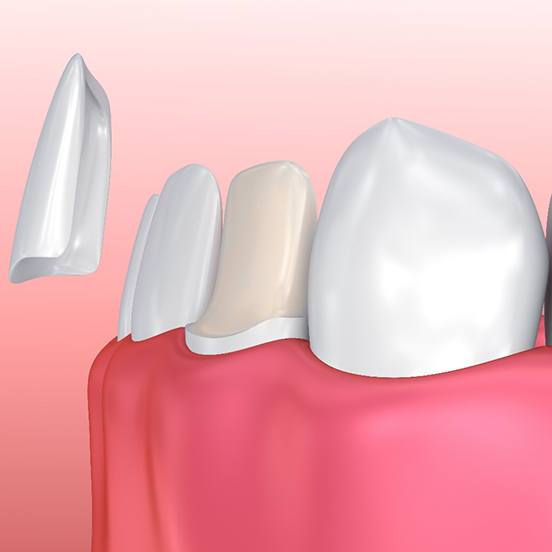 Dental veneers are one of the most popular treatments in the cosmetic dental field. These thin sheaths of high-quality materials, like porcelain, are custom-made to fit securely over the front of your teeth, concealing imperfections in the process. Not only can the size, shape, and shade be completely customized, but you can use veneers to correct one tooth or several teeth!
The Process of Getting Veneers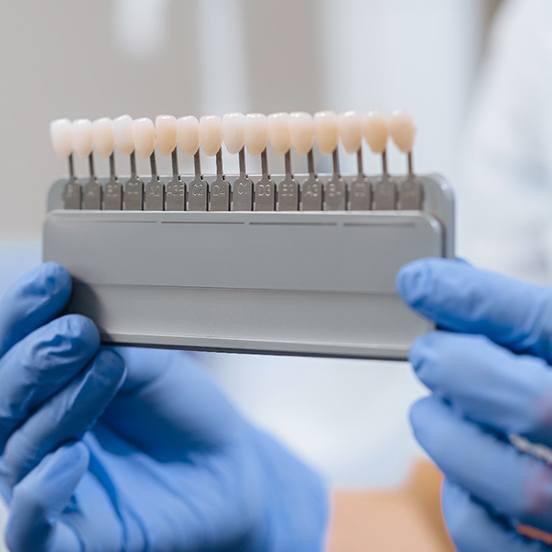 As previously mentioned, the entire veneers process can be completed in just a few appointments, starting with your consultation. Once our Portland cosmetic dentist, Dr. Lee, has confirmed that you're a candidate, he will help you pick the specifications of your veneers, like the size and shape. Next, he will carefully remove a small portion of your enamel, take impressions of your teeth, and send all of the necessary information to the lab artisans who will craft your permanent veneers. Once they're ready, you'll return to our office to have them placed.
The Benefits of Veneers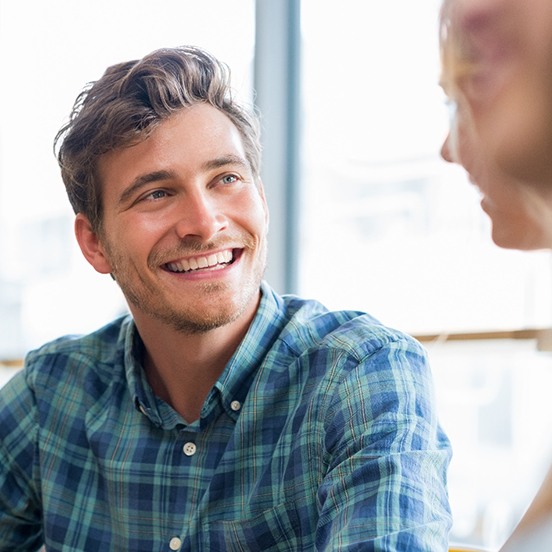 There's a reason veneers are one of the most sought-after smile-enhancing treatments. In fact, there are multiple! Here are a few:
Veneers can correct multiple dental flaws at once
The entire veneers process can be completed in a few appointments
Veneers are 100% personalized to each patient's smile goals
Veneers are crafted from stain-resistant, cavity-resilient materials
Veneers can last for 15+ years with proper care
If you're interested in learning more about the process of getting veneers and the benefits they come with, then don't hesitate to schedule a consultation with our talented team. From there, we can learn more about your dental needs and help you take a big step closer to your smile goals!
Understanding the Cost of Veneers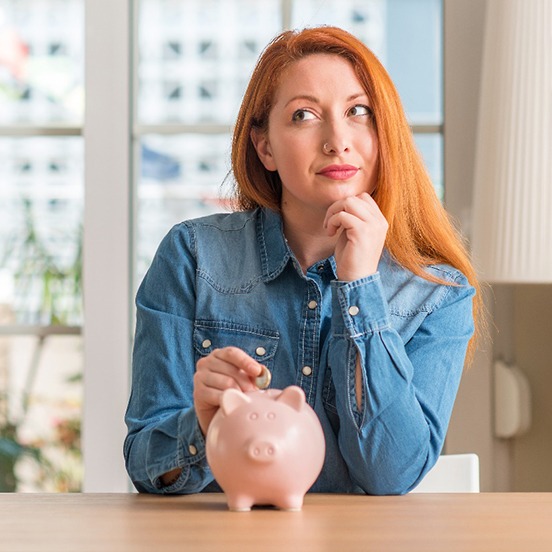 Veneers are an excellent way to transform numerous aspects of your smile at the same time, but they aren't the right option for everyone. To determine whether or not veneers are the solution for you, it's important that you explore all of your options and have a thorough understanding of their cost. Continue reading to learn more about your cosmetic treatment options so you can make the best decision for your smile.
Cost VS Cosmetic Dentistry: What's Right for Me?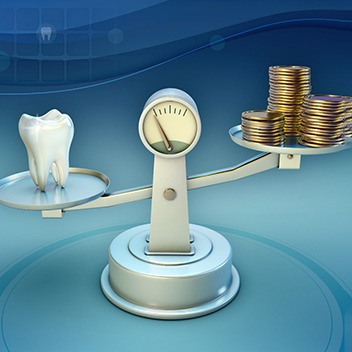 For many patients, veneers immediately seem like the ideal option, but you should take a look at all the cosmetic treatments available to see how each one would affect your smile. They have a variety of price points and help patients to achieve numerous outcomes. Here are some of the most common solutions available:
Metal-Free Dental Crowns – Metal amalgam used to be the only option for dental crowns. Today, metal-free crowns are available for a more cosmetically pleasing appearance.
Teeth Whitening – Professional teeth whitening is a quick solution to surface discoloration, and it is much more affordable than other cosmetic options. Results can last anywhere between a couple of months to several years depending on how well you care for them.
Veneers – Veneers aren't the cheapest option out there, but they are one of the easiest ways to transform numerous aspects of your smile at once. This includes the shape, color, and minor misalignment. The whole process can be completed in as few as two appointments and lasts up to 15 years or longer with proper maintenance.
How to Make Veneers Affordable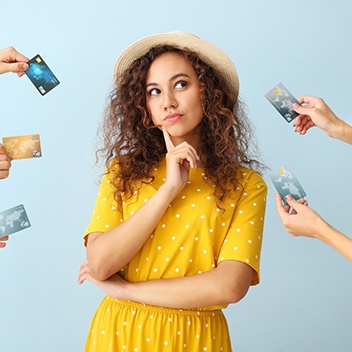 Veneers aren't usually covered by dental insurance because they are considered elective. However, this doesn't necessarily mean that you're left completely on your own. We work with CareCredit – a third-party financing company that can split the cost of your treatment into manageable monthly installments with little to no interest. To learn more about your financing options, talk to one of our friendly team members.
To find out exactly how much you can expect your treatment to cost, schedule a consultation with us. We're eager to help you achieve your smile goals!
Veneer FAQs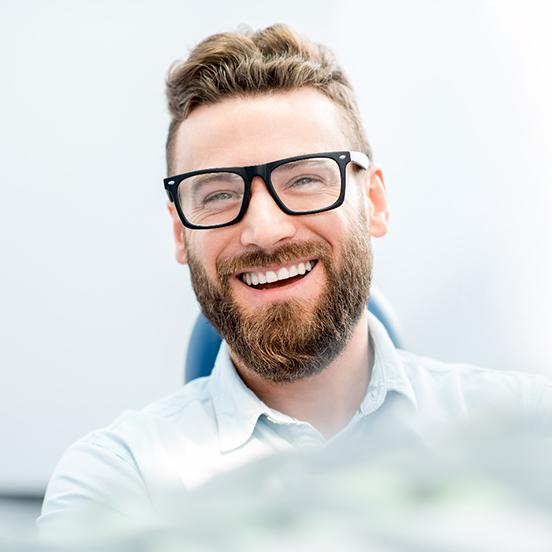 Naturally, you want to know as much as possible about veneers in Portland before committing to treatment. Our team is here to help! If you have a specific question on your mind and haven't yet scheduled a consultation, then we encourage you to do so. Of course, if you want to learn more general information, then keep reading since we've answered a few FAQs right here.
Are Veneers Permanent?
While veneers can last for well over a decade with proper care, they aren't technically permanent. The reason it's considered a permanent treatment is because the preparation process beforehand is irreversible. Don't worry – that's why our Portland cosmetic dentist will meticulously create an absolutely gorgeous smile for you. That way, you won't ever want to be without your veneers!
Is There Anything I Can't Eat with Veneers?
While there isn't a set of dietary restrictions you'll be given with veneers, there are a few things you should avoid or at least exercise caution with. That starts with hard, crunchy, and sticky foods, like peanut brittle, popcorn, and pretzels. These snacks increase your chances of accidentally chipping your veneers. It's also a good idea to enjoy dark-colored beverages in moderation, like coffee and wine, since they can discolor your smile with enough time.
Will I Still Be Able to Drink Coffee with Veneers?
You can drink coffee with veneers. However, you should make some slight tweaks to help keep your smile in pristine condition. First, always use a straw to protect your teeth and veneers. Second, sip on water to help rinse away the coffee from your teeth. Third, brush and floss your teeth shortly after to give your smile a more thorough clean.
How Long Do Veneers Last?
The longevity of veneers depends largely on how well you care for them. With that being said, several studies have shown that they can last for upwards of 20 years! To prolong the lifespan of yours, stick to a strict oral hygiene regimen, get a dental checkup and cleaning every six months, eat a well-balanced diet, and avoid unhealthy habits, like smoking and drinking alcohol in excess.
How Many Veneers Will I Need?
That depends entirely on your smile goals! If you have one misshapen or chipped tooth, then a single veneer may be all that's needed. If, on the other hand, you want to address more widespread concerns, like discoloration and misalignment, then you may need as many as 10 or 12. Of course, our Portland cosmetic dentist will help you make your decision so you end up with a smile that is nothing short of stunning.
How Can I Reduce the Cost of Veneers?
Since veneers are rarely "medically necessary," most dental insurance providers don't cover the cost. The good news is that there are other financial solutions, like flexible financing. CareCredit is a trusted third-party financier that allows you to make affordable monthly payments instead of having to pay for the entire treatment upfront. Since there are little-to-no interest options for qualified patients, this solution can help make your smile transformation more budget-friendly in the short and long term.