Dental Implants – Portland, OR
State of the Art Tooth Replacement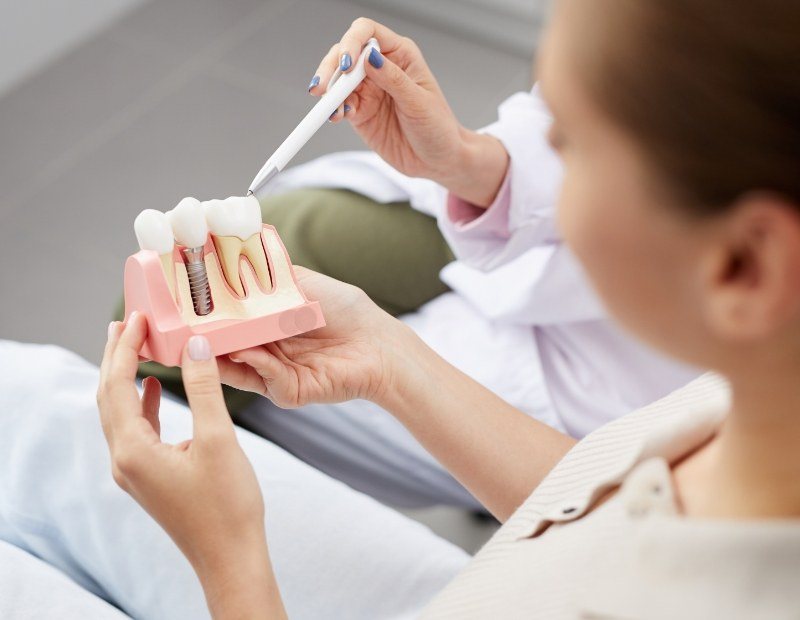 There's more to a tooth than what people see when you smile. The roots of the tooth keep the entire structure rooted in place, and they also help stimulate the jawbone to prevent bone loss. When you lose a tooth, you also lose the roots and all the benefits they offer. At Sup Lee Dental, we offer you a permanent way to replace the entire tooth structure from top to bottom via dental implants. Call us today to schedule a consultation to see if tooth replacement with dental implants from our Portland, OR dentist is right for you.
Why Choose Sup Lee Dental for Dental Implants?
Dentist With Advanced Implant Training
In-House Implant Placement and Restoration
A Comfortable, Welcoming Boutique-Style Dental Office
What are Dental Implants?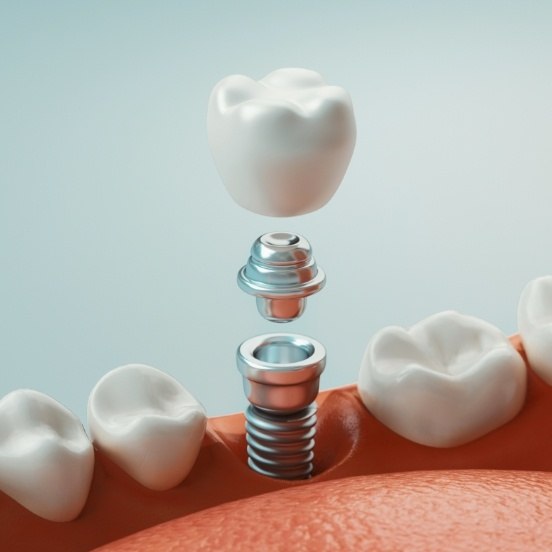 A dental implant looks like a screw and is usually made out of titanium, ceramic, or zirconia. It's designed to be placed in the jaw so that it can form a bond with the surrounding bone tissue through a process called osseointegration. Once this process is complete, the implant post will be able to support a crown or another type of restoration, giving it stability and chewing strength that's comparable to what your natural teeth provide.
The 4-Step Dental Implant Process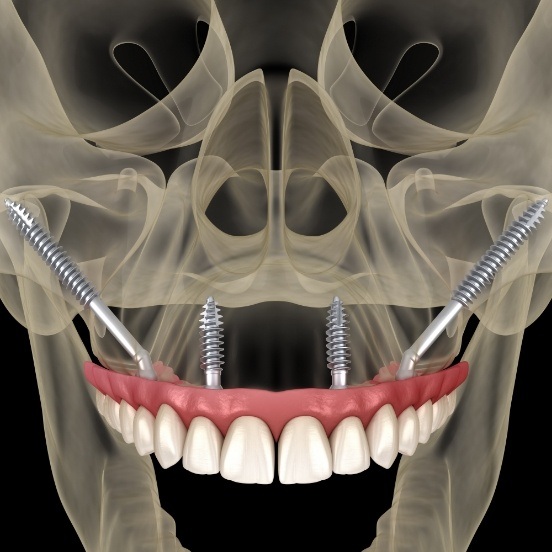 Step 1: We'll hold an initial dental implant consultation to determine if the treatment is right for you. After examining your mouth and determining what your smile needs, we'll start planning the process, including any preliminary treatments you might need before implant surgery.
Step 2: We will place the dental implant posts in-house once we've made sure that your mouth and jaw are healthy enough to support them.
Step 3: The dental implant will gradually join with the jawbone via osseointegration. After 3 to 6 months, healing will be complete, and an abutment can be attached to the post.
Step 4: The final restoration will be designed based on impressions of your mouth, and we'll secure it to the implant post(s) at one last appointment.
Benefits of Dental Implants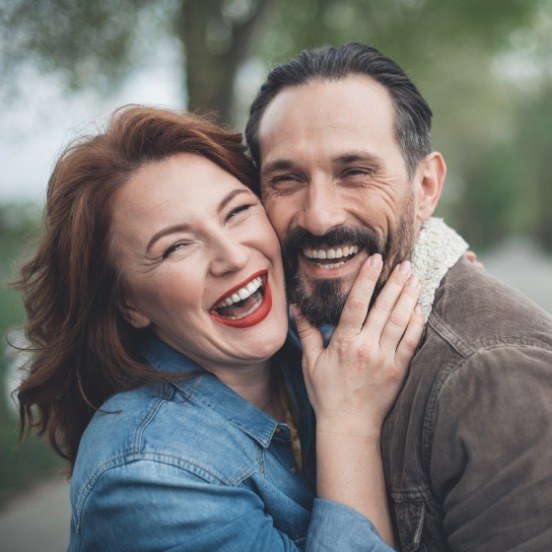 Because dental implants completely restore your missing teeth, they have several advantages over traditional forms of tooth replacement. The additional chewing strength they provide lets you eat whatever you want, and they are the only kind of dental prosthetic that does anything to prevent bone loss. Also, dental implants can last 30 years or more with the right maintenance; in comparison, the average dental bridge will have to be replaced after 7 to 10 years.
Who Dental Implants Can Help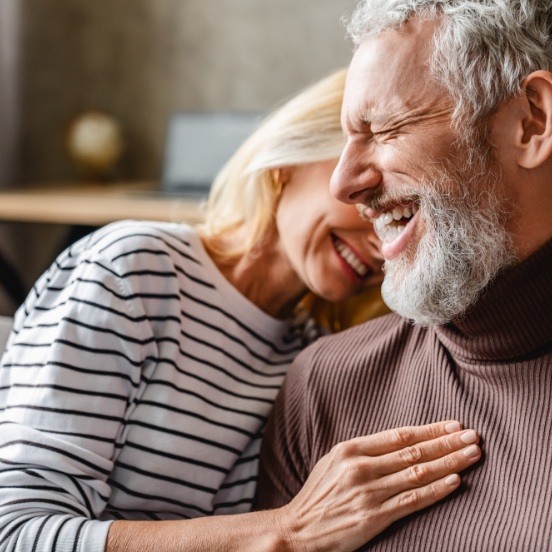 Adults with missing teeth can most likely get dental implants if:
They are healthy enough for implant surgery.
They do not currently have gum disease (or any other oral health problem that could put dental implants at risk).
There is a sufficient amount of bone tissue in their jaws.
They are willing and able to undergo preliminary treatments such as bone grafting and periodontal therapy if they don't currently meet the previous criteria.
After we've determined that implants are right for you, we can design your treatment plan depending on your needs.
Missing Single Tooth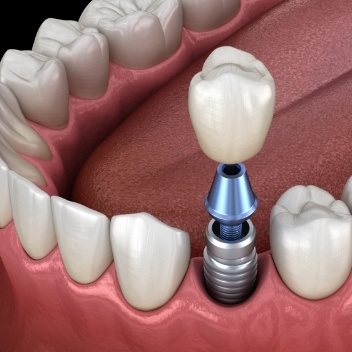 A single implant post can be topped with a crown in order to replace a single tooth. Unlike a regular bridge (which is how single teeth are traditionally replaced), implants don't require us to remove any natural enamel to make room for the restoration. You can enjoy the benefits of new teeth without having to make alterations to the teeth you already have.
Missing Multiple Teeth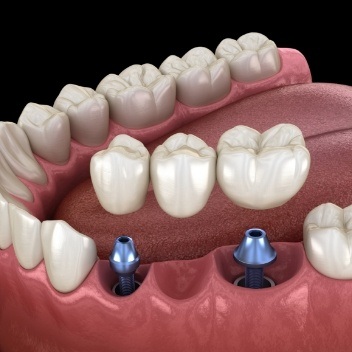 When you lose multiple teeth, you might be worried about having to get a separate implant for each one, but luckily, it's often possible to replace several teeth with just a few carefully placed implants. Three or more missing teeth in a row can be replaced with a dental bridge and just two implant posts.
Understanding the Cost of Dental Implants
Compared to other tooth replacements, dental implants do carry a higher price tag, but the unique benefits they have to offer make them well worth it. Because dental implants last far longer than other restorations, you won't have to pay for new ones as often (if you ever need to have them replaced at all), meaning you could actually end up saving money in the long run. The cost of the implant process as a whole will be discussed in more detail at your initial consultation.
Dental Implant FAQs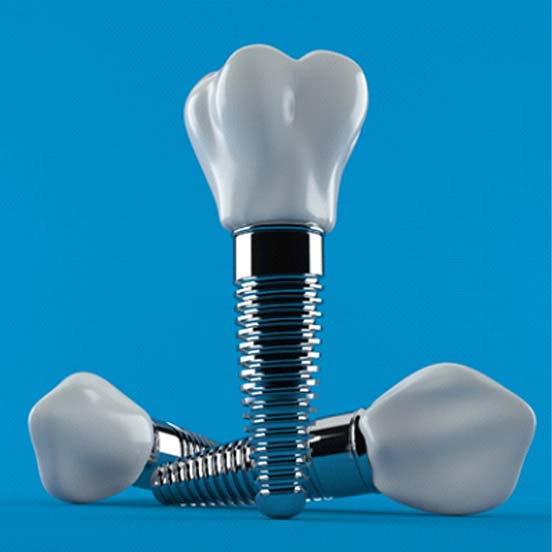 Whether you're hearing about dental implants for the first time or you'd like to speak with Dr. Lee before you undergo treatment, we understand if you have questions about this tooth replacement option. While it's been used to rebuild smiles for many decades, our team at Sup Lee Dental wants you to feel as comfortable and informed as possible ahead of your treatment. Below, we've answered some of the most common questions on dental implants for your convenience.
Are Dental Implants Safe?
Dental implants are considered to be extremely safe when they are placed by a professional like Dr. Lee. He holds advanced training in implant placement and restoration, so you can have confidence choosing him to rebuild your smile using dental implants. As part of the process, he'll confirm that you have enough jawbone density to receive a dental implant (and recommend a bone graft if necessary) as well as confirm no existing gum disease is present. If you have a pre-existing condition like diabetes, cancer, or another disease that affects your body's ability to heal, he will discuss your viability for treatment further during your consultation.
Am I Too Old to Get Dental Implants?
Keep in mind that there is no upper age limit to receive dental implants. Once you are an adult, your mouth has fully developed and should not affect your dental implant viability. With that said, seniors are more likely to have existing health issues that can complicate dental implant treatment. Make sure to speak with your primary care physician to confirm you can safely receive minor surgery like dental implant placement.
How Long Does Dental Implant Surgery Take?
The length of your implant surgery will vary depending on a few different factors. For example, if you need to have multiple implants placed at a time, this will increase the length of your treatment considerably. Placing a single implant will take between one and two hours. Not only does this include the actual placement of the titanium post, but the administration of the anesthesia and dressing you for a sterile, surgical atmosphere. If you need to have teeth extracted beforehand, this can also impact your treatment length. We're happy to break down how long you can expect your treatment to take during your consultation.
Will People Be Able to Tell That I Have Dental Implants?
After capturing impressions of your mouth using our digital technology, we can use this design to create your personalized restorations. After they are placed, people should not be able to tell the difference between your implant crown and your natural teeth. Since the implants fuse with the jawbone, you won't need to hold your jaw in any special way to ensure your prosthetic teeth stay in place (which is common for poorly fitting dentures).