Dental Implants – Portland, OR
State of the Art Tooth Replacement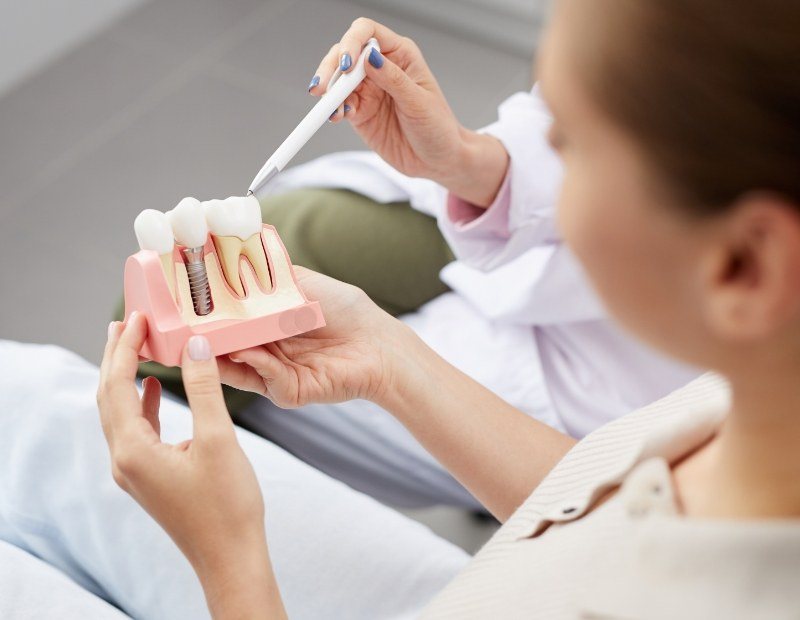 There's more to a tooth than what people see when you smile. The roots of the tooth keep the entire structure rooted in place, and they also help stimulate the jawbone to prevent bone loss. When you lose a tooth, you also lose the roots and all the benefits they offer. At Sup Lee Dental, we offer you a permanent way to replace the entire tooth structure from top to bottom via dental implants. Call us today to schedule a consultation to see if tooth replacement with dental implants from our Portland, OR dentist is right for you.
Why Choose Sup Lee Dental for Dental Implants?
Dentist With Advanced Implant Training
In-House Implant Placement and Restoration
A Comfortable, Welcoming Boutique-Style Dental Office
What are Dental Implants?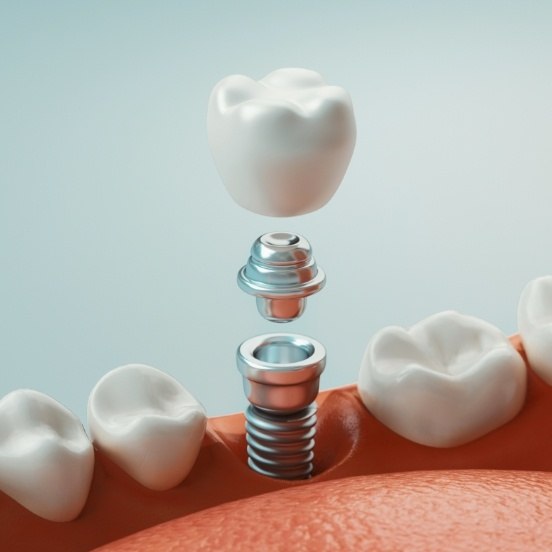 A dental implant looks like a screw and is usually made out of titanium, ceramic, or zirconia. It's designed to be placed in the jaw so that it can form a bond with the surrounding bone tissue through a process called osseointegration. Once this process is complete, the implant post will be able to support a crown or another type of restoration, giving it stability and chewing strength that's comparable to what your natural teeth provide.
The 4-Step Dental Implant Process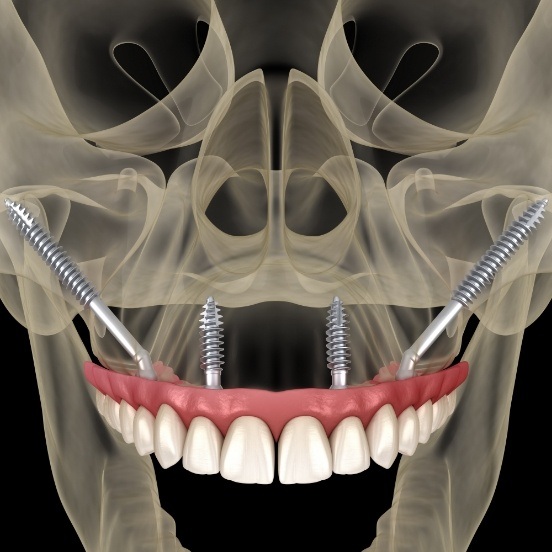 Step 1: We'll hold an initial dental implant consultation to determine if the treatment is right for you. After examining your mouth and determining what your smile needs, we'll start planning the process, including any preliminary treatments you might need before implant surgery.
Step 2: We will place the dental implant posts in-house once we've made sure that your mouth and jaw are healthy enough to support them.
Step 3: The dental implant will gradually join with the jawbone via osseointegration. After 3 to 6 months, healing will be complete, and an abutment can be attached to the post.
Step 4: The final restoration will be designed based on impressions of your mouth, and we'll secure it to the implant post(s) at one last appointment.
Benefits of Dental Implants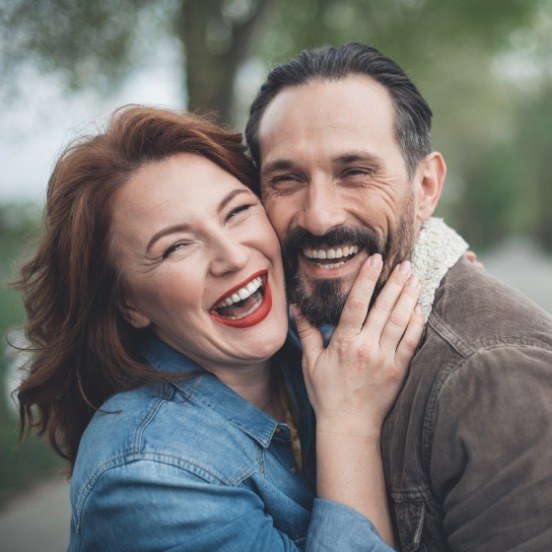 We would all love it if our teeth lasted a lifetime, but for many, this isn't the case. Some people end up losing one or more of their teeth over time. This can happen thanks to decay, injuries, gum disease, and other causes. The good news is that dental implants are available to restore the roots and crowns of the teeth. Because of this, there are numerous unique benefits that you can expect. Read on to learn more about the advantages of choosing dental implants.
Day-to-Day Benefits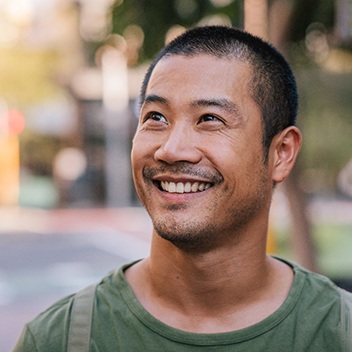 Dental implants feel just like natural teeth do once they fully heal, so you shouldn't notice them too much throughout your day. Ultimately, you should be able to enjoy all of the things you did before losing your teeth. Here are some of the benefits that you can experience every day:
Restore Bite Force: Your bite force can be restored by 80% or even more! This is much more than you can experience with dental bridges and dentures.
Easy Maintenance: You care for dental implants the same way as you care for natural teeth. Brush, floss, rinse, and see your dentist for regular checkups.
Increased Confidence: You don't need to worry about visible gaps in your smile or ill-fitting restorations.
Health Benefits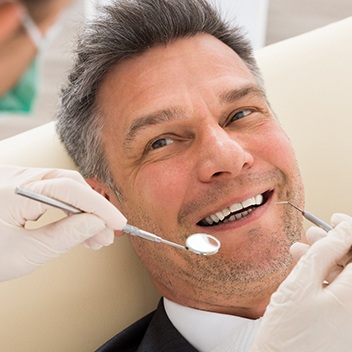 In addition to the noticeable benefits that you will experience daily, your health will also be positively influenced by your new restoration. Here's what you can look forward to:
Improved Oral Health: This means a lower risk of cavities, gum disease, infection, and additional tooth loss. None of your natural teeth need to be altered for this restoration either.
Better Overall Health: Having excellent dental health has a positive influence on your overall health. It even lowers your risk of serious medical problems, like diabetes and heart disease.
Prevents Bone Loss: When you're missing teeth, jawbone deterioration will follow. Dental implants stimulate the jawbone just like natural tooth roots to keep it strong.
Long-Term Benefits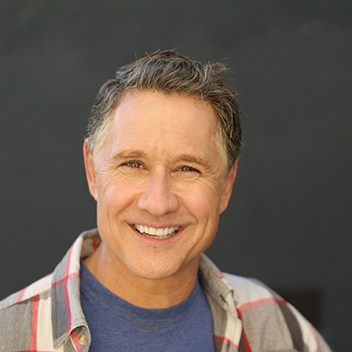 By choosing dental implants, you are making a long-term investment in your smile. Here are some of the benefits that you can experience many years down the line:
Implant Success: Dental implants are very successful with a success rate of over 95%. Your chances of experiencing an implant failure are very low.
Permanent: Dental implants can last upwards of three decades with proper maintenance.
Save Money: You no longer need to worry about stocking up on adhesives or soaking solutions. There won't be frequent repairs or replacements either. Dental implants also reduce your risk of many oral health issues, so you are less likely to need costly treatments that will add up over time.
Who Dental Implants Can Help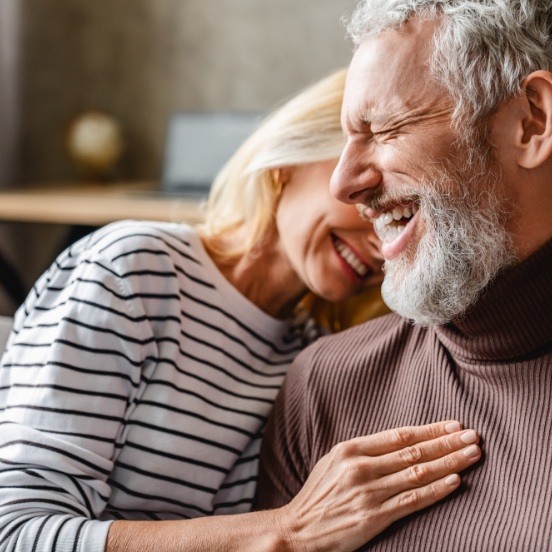 Adults with missing teeth can most likely get dental implants if:
They are healthy enough for implant surgery.
They do not currently have gum disease (or any other oral health problem that could put dental implants at risk).
There is a sufficient amount of bone tissue in their jaws.
They are willing and able to undergo preliminary treatments such as bone grafting and periodontal therapy if they don't currently meet the previous criteria.
After we've determined that implants are right for you, we can design your treatment plan depending on your needs.
Missing Single Tooth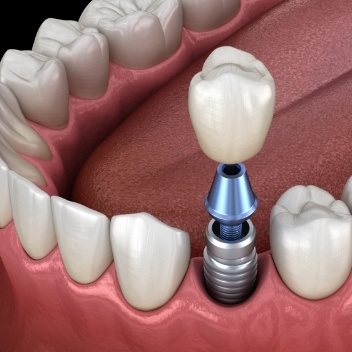 A single implant post can be topped with a crown in order to replace a single tooth. Unlike a regular bridge (which is how single teeth are traditionally replaced), implants don't require us to remove any natural enamel to make room for the restoration. You can enjoy the benefits of new teeth without having to make alterations to the teeth you already have.
Missing Multiple Teeth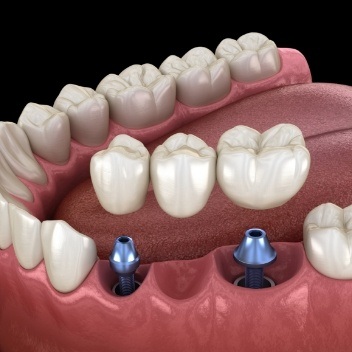 When you lose multiple teeth, you might be worried about having to get a separate implant for each one, but luckily, it's often possible to replace several teeth with just a few carefully placed implants. Three or more missing teeth in a row can be replaced with a dental bridge and just two implant posts.
Understanding the Cost of Dental Implants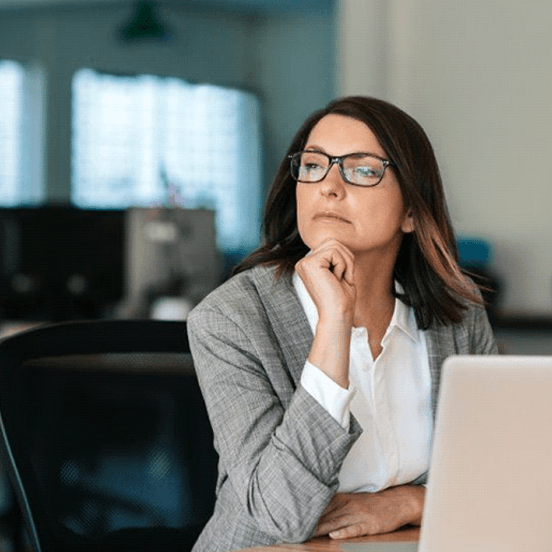 Compared to other tooth replacements, dental implants do carry a higher price tag, but the unique benefits they have to offer make them well worth it. Because dental implants last far longer than other restorations, you won't have to pay for new ones as often (if you ever need to have them replaced at all), meaning you could actually end up saving money in the long run. The cost of dental implants in Portland as a whole will be discussed in more detail at your initial consultation.
Preliminary Treatments & Dental Implant Surgery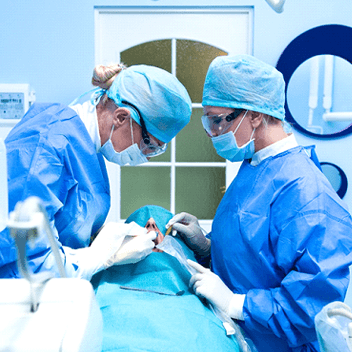 If you require bone grafting, periodontal therapy, tooth extraction, or any other preliminary treatment, you can expect our team to discuss this with you and go over the additional costs required. It will be added to the total amount.
Also, your dental implant surgery will incur its own cost; however, you will not need to worry about paying an outside specialist since we can complete the entire process in-house.
The Parts of Your Dental Implant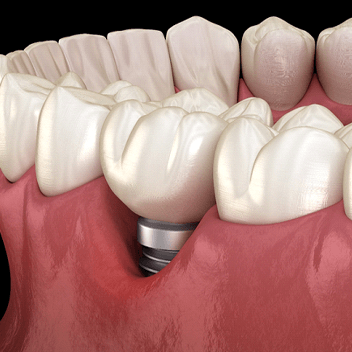 You may not realize this, but the parts of your dental implant also have particular costs, some of which include:
The number of dental implant posts needed – Depending on how many dental implant posts you need, the cost can be quite high. Naturally, a single implant post will cost much less than if you require between four and six for an implant denture.
The materials used – Titanium and zirconia are the two most popular materials used for dental implants, and it depends on the dentist as to which type will be used when placing your new teeth.
The type of restoration needed – Crowns, bridges, and dentures all cost different, as the materials can range in price. Typically, a dental crown will be much less than a denture; however, anything that is secured by an implant will be more cost-effective as opposed to a traditional restoration.
The brand – Dental implants come in different shapes and sizes. Produced by different manufacturers, our team will explain why we work with certain companies and why it's better to opt for higher-quality materials than others.
How Dental Implants Can Save You Money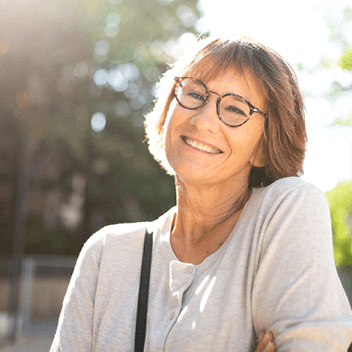 Dental implants in Portland may seem like an out-of-range expense, but the reality is that they can save you lots of money in the long run. Here are just a few ways you can expect to keep more money in your wallet over time:
You won't need to purchase additional supplies with dental implants (i.e., no denture adhesives, soaking materials)
You'll avoid regular readjustments and replacements, which is not the case with dental bridges and traditional dentures
You'll avoid long-term costs associated with systemic issues stemming from tooth loss (i.e., osteoporosis, diabetes, heart disease)
Does My Dental Insurance Cover Dental Implants?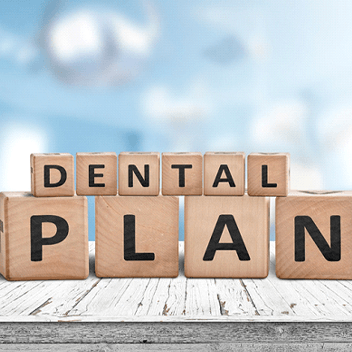 Most dental insurance companies do not provide coverage for dental implant surgery; however, they do provide some financial assistance on consultation, restoration, and preliminary treatments. While some companies are beginning to offer some level of coverage for these tooth replacements, it's important that you allow our team to maximize your benefits most effectively.
Making Dental Implants Affordable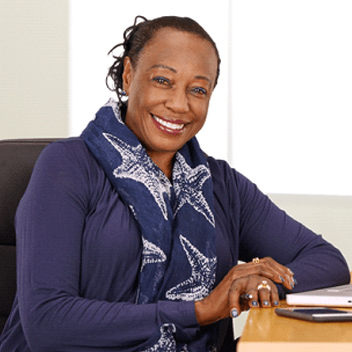 If you are uninsured and are concerned about being able to pay for dental implant treatment, you do not need to worry. Your implant dentist in Portland is pleased to offer two additional ways you can pay. Whether you choose to make payments through our online portal or enroll in a low-to-no-interest payment plan through CareCredit, you can stay within your budget while pursuing a complete and fully functional smile.
Dental Implant FAQs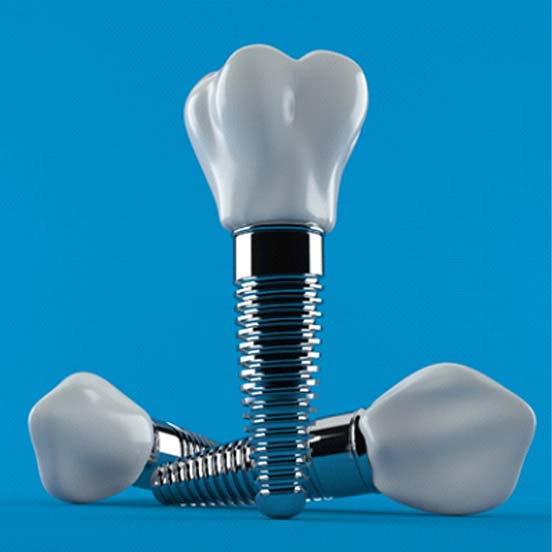 Whether you're hearing about dental implants for the first time or you'd like to speak with Dr. Lee before you undergo treatment, we understand if you have questions about this tooth replacement option. While it's been used to rebuild smiles for many decades, our team at Sup Lee Dental wants you to feel as comfortable and informed as possible ahead of your treatment. Below, we've answered some of the most common questions on dental implants for your convenience.
Are Dental Implants Safe?
Dental implants are considered to be extremely safe when they are placed by a professional like Dr. Lee. He holds advanced training in implant placement and restoration, so you can have confidence choosing him to rebuild your smile using dental implants. As part of the process, he'll confirm that you have enough jawbone density to receive a dental implant (and recommend a bone graft if necessary) as well as confirm no existing gum disease is present. If you have a pre-existing condition like diabetes, cancer, or another disease that affects your body's ability to heal, he will discuss your viability for treatment further during your consultation.
Am I Too Old to Get Dental Implants?
Keep in mind that there is no upper age limit to receive dental implants. Once you are an adult, your mouth has fully developed and should not affect your dental implant viability. With that said, seniors are more likely to have existing health issues that can complicate dental implant treatment. Make sure to speak with your primary care physician to confirm you can safely receive minor surgery like dental implant placement.
How Long Does Dental Implant Surgery Take?
The length of your implant surgery will vary depending on a few different factors. For example, if you need to have multiple implants placed at a time, this will increase the length of your treatment considerably. Placing a single implant will take between one and two hours. Not only does this include the actual placement of the titanium post, but the administration of the anesthesia and dressing you for a sterile, surgical atmosphere. If you need to have teeth extracted beforehand, this can also impact your treatment length. We're happy to break down how long you can expect your treatment to take during your consultation.
Will People Be Able to Tell That I Have Dental Implants?
After capturing impressions of your mouth using our digital technology, we can use this design to create your personalized restorations. After they are placed, people should not be able to tell the difference between your implant crown and your natural teeth. Since the implants fuse with the jawbone, you won't need to hold your jaw in any special way to ensure your prosthetic teeth stay in place (which is common for poorly fitting dentures).