Cosmetic Dentistry – Portland, OR
Creating Your Dream Smile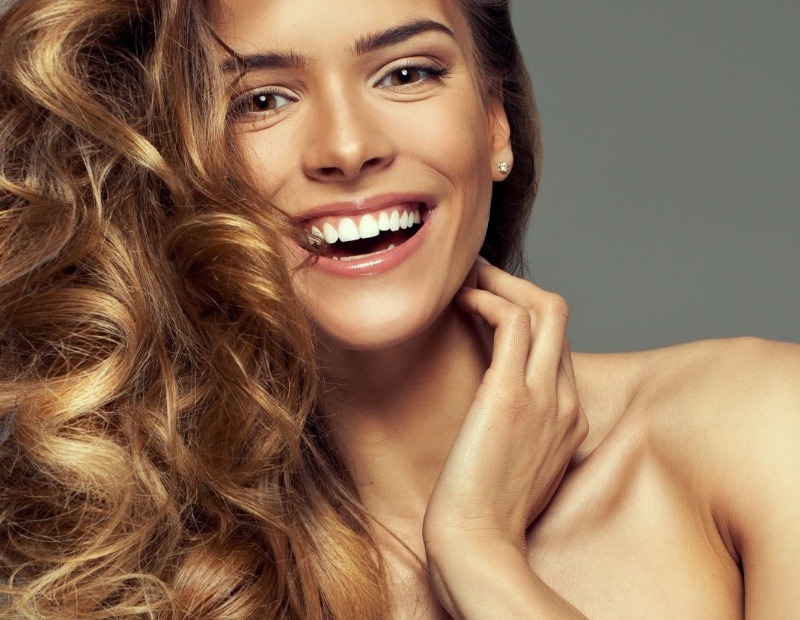 Even a few small flaws like stains and chips can hurt your confidence in your smile. Fortunately, such cosmetic flaws can be dealt with in a variety of ways, and Dr. Lee is more than happy to help you get the smile that you deserve with veneers, teeth whitening, and other cosmetic treatments. Whether you're just looking for a minor touch-up or want a complete smile makeover, we encourage you to call Sup Lee Dental today to start exploring your options for cosmetic dentistry in Portland, OR.
Why Choose Sup Lee Dental for Cosmetic Dentistry?
Member of American Academy of Cosmetic Dentistry
State of the Art Technology for Planning Treatments
Boutique-Style Dental Office with Enthusiastic Team
Porcelain Veneers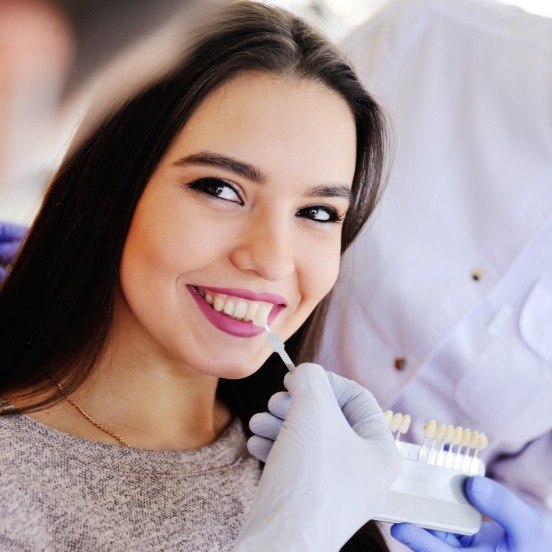 Veneers are thin sheaths of tooth-colored material that allow us to change many different aspects of your teeth, including shape, size, color, and even spacing. This allows them to address all kinds of imperfections, from cracks to discolored spots to gaps. It only takes two appointments to have a set of veneers designed and bonded to your teeth (with the number of veneers used depending on how many teeth you want to address), and they make it possible to completely transform your smile with just one treatment.
Metal-Free Dental Crowns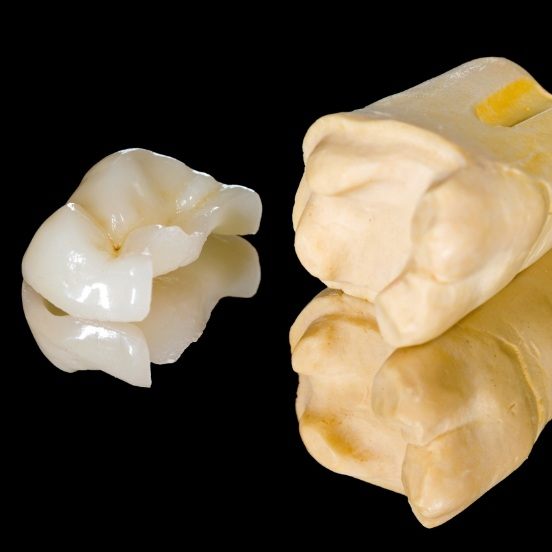 In the past, metal amalgam was the only option for making dental crowns, resulting in very noticeable dark spots in the mouth. Today, crowns can be made out of porcelain or other ceramics instead, which can be made to closely resemble your natural teeth right down to their color and translucency. With metal-free crowns, it won't look like you've had dental work at all, and you can proudly show off your smile for photos and important events without anyone else being the wiser.
Teeth Whitening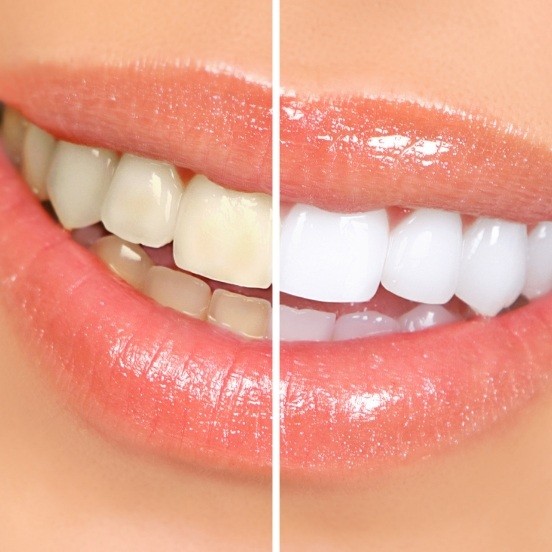 Even healthy teeth can become discolored, and unfortunately simply brushing usually isn't enough to solve the problem. Our ZOOM whitening treatments can remove stains above and below the enamel to make your smile several shades whiter in one fell swoop! An in-office ZOOM treatment can be completed in less than an hour, and we also offer take-home whitening kits for those who would rather complete the process on their own time.
Smile Makeovers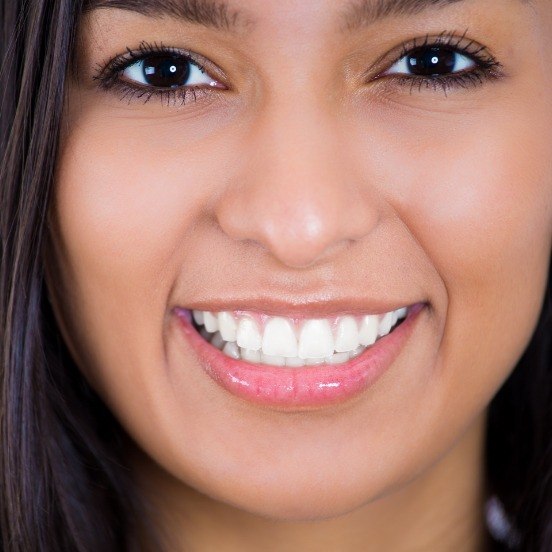 A great-looking smile is never out of reach! With the right cosmetic and restorative treatments, we can have all of your teeth looking their absolute best. All you need to do is schedule a consultation with us and tell us about the changes you want to make. We'll plan a smile makeover that combines whitening, veneers, and/or other treatments based on your aesthetic goals. Before beginning your treatment, we'll always outline what to expect, including the estimated timeline and cost.
Virtual Smile Design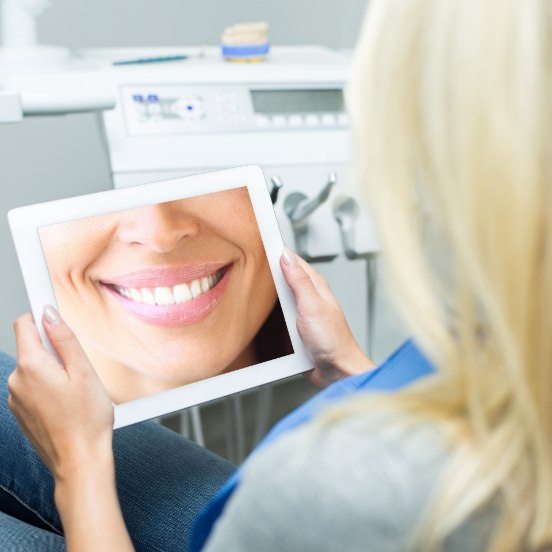 What will your teeth look like after your smile makeover? We can show you by taking a picture of your smile and using our virtual smile design software to alter it. You'll be able to see how the cosmetic procedures we offer will change your appearance before you commit to any treatment. This way, you can choose the cosmetic procedures that are right for you while having a clear and realistic idea of the end result.