Children's Dentistry – Portland, OR
Gentle Caring for Your Little One's Smile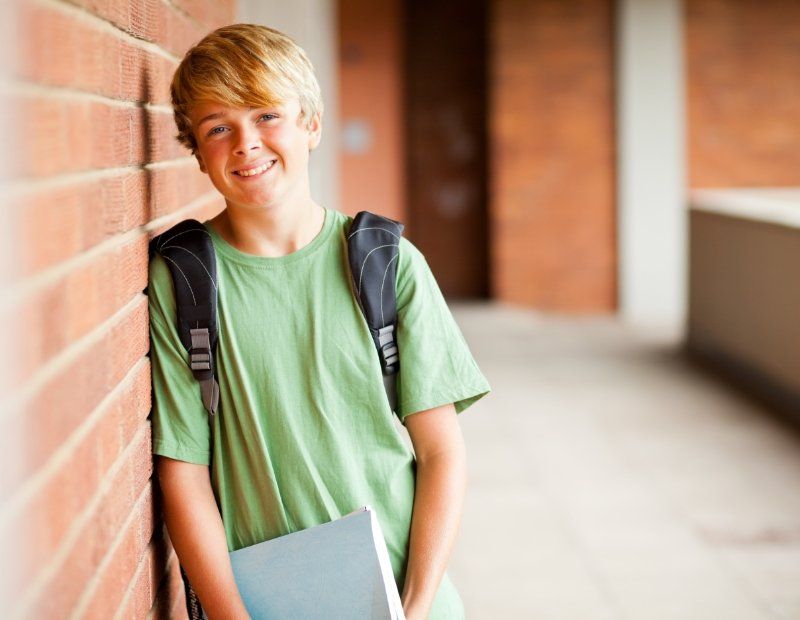 Dr. Lee knows how important it is for children to receive dental care at an early age, which is why he's happy to welcome your little ones to Sup Lee Dental. We've taken steps to make sure our dental office is as welcoming and comfortable as possible for patients of all ages; your child will feel right at home while we're cleaning their smile and giving them oral health tips that will serve them well for a lifetime. Call today to schedule an appointment for children's dentistry at our Portland, OR dental office.
Why Choose Sup Lee Dental for Children's Dentistry?
Comfortable, Welcoming Boutique-Style Dental Office
Dentist That Sits and Listens to Every Patient
Kid-Friendly, Enthusiastic
Dental Team
Dental Checkups & Teeth Cleanings for Kids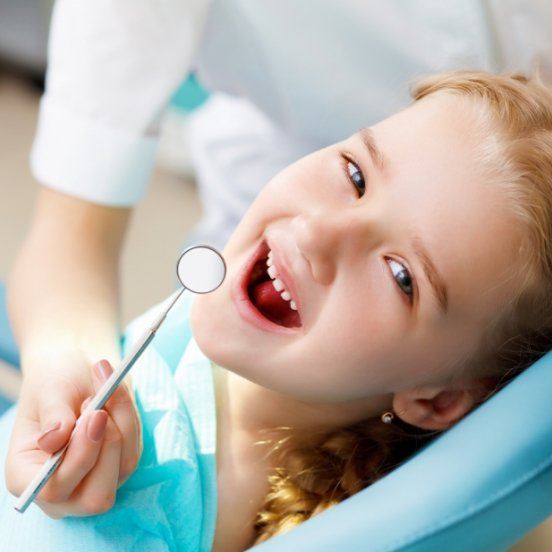 Visiting the dentist twice a year will always be important no matter how old you get, but it's particularly important for children. Younger children tend to be more vulnerable to cavities, especially since they're still getting the hang of brushing and flossing. Regular checkups and cleanings can go a long way towards keeping your little one's smile safe because it allows us to stop cavities, gum disease, and other problems before they have a chance to form in the first place. These visits also give us an opportunity to show your child the best strategies for taking care of their teeth.
Dental Sealants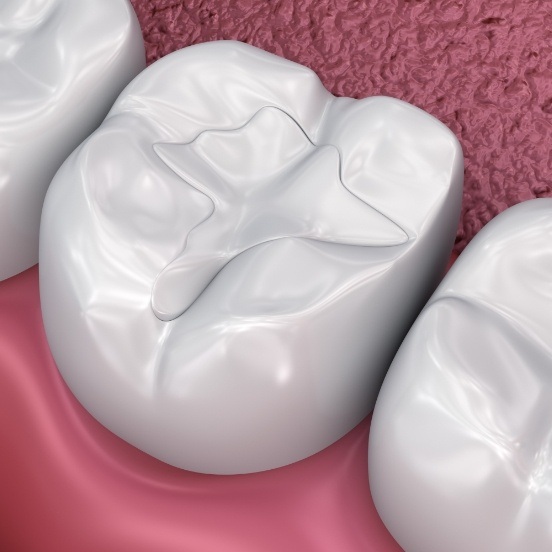 The molars are the teeth that are most likely to develop cavities because of where they're located and how easily they can end up trapping plaque and food particles. With dental sealants, we can close off the pits and crevices in the molars so that decay-causing agents don't get caught in them quite as easily. Placing dental sealants is a very quick process – it can be done in just a few minutes during a regular checkups – but the protection your child enjoys can last for over decade.
Silver Diamine Fluoride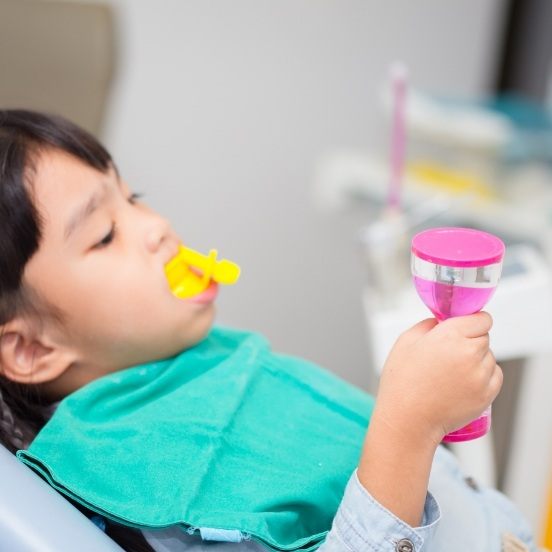 Silver diamine fluoride doesn't just strengthen your teeth; it helps kill the bacteria that cause decay. These properties make it useful for stopping cavities from forming or growing, and it can also reduce the risk of the decay spreading to the other teeth. If you have a child who's anxious or afraid of visiting the dentist, silver diamine fluoride can be a more comfortable alternative to drilling cavities in order to stop them from growing any worse.
Non-Nutritive Habits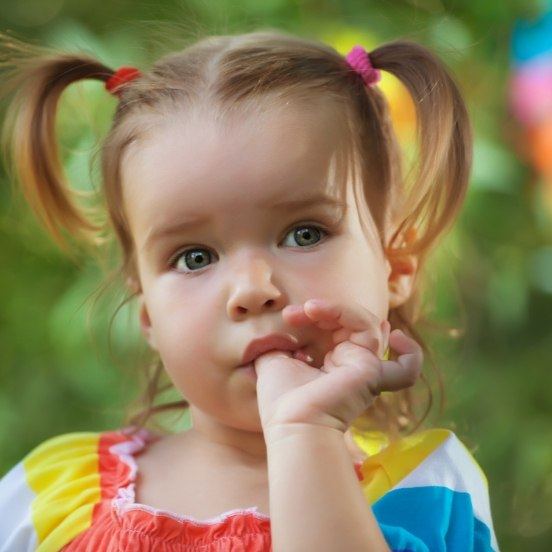 You don't need to be worried about an infant sucking their thumb; at that age, it is a perfectly natural coping mechanism. But thumb-sucking and other non-nutritive habits should stop by the age of 4 so that they don't eventually lead to severe orthodontic problems and other developmental issues. We can discuss your child's non-nutritive habits at their next appointment, and we can give you some suggestions for how to stop them before they cause lasting damage.
Pulp Therapy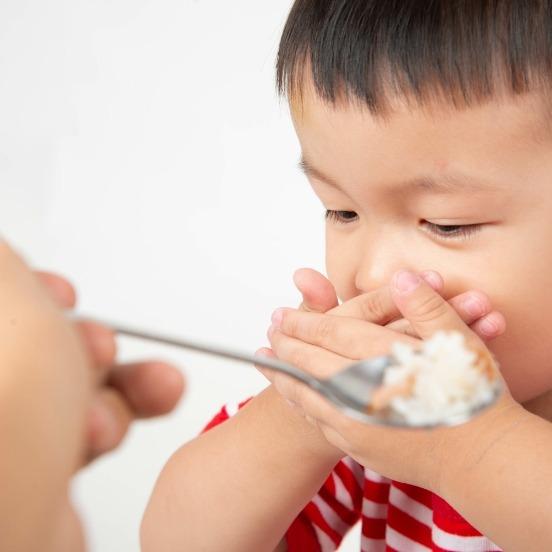 Dental pulp plays an important role in supplying oxygen and nutrients for a tooth, but if it becomes infected, it may have to be partially or fully removed so that it doesn't compromise the entire tooth. Call us immediately if your child has constant or unexplained tooth pain or if you notice swelling around one of their teeth; these are signs of an infection that might require pulp therapy. After the infected tissue is removed, a crown will be placed on the tooth to keep it safe.
Athletic Mouthguards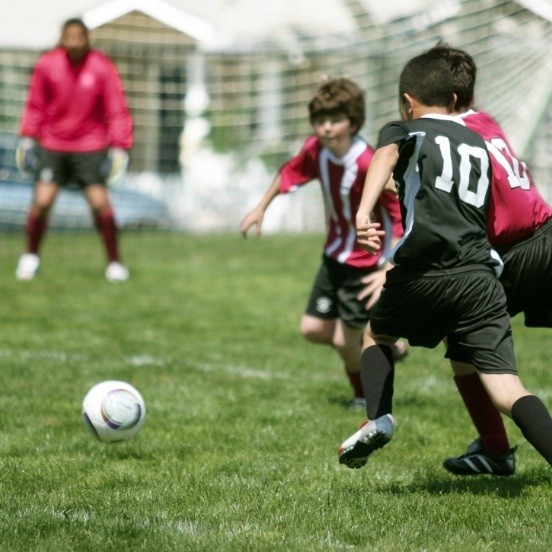 Wearing an athletic mouthguard will let your child have fun with their favorite sport without having to worry about dental accidents. If there's an accident that results in them getting in the face or mouth, the mouthguard will absorb the brunt of the impact so that the teeth and gums are shielded from the worst of the damage. We custom design our mouthguards to be as comfortable as possible so that your young athlete is less likely to "forget" to wear them.