Advanced Dental Services & Technology – Portland, OR
State of the Art Dental Care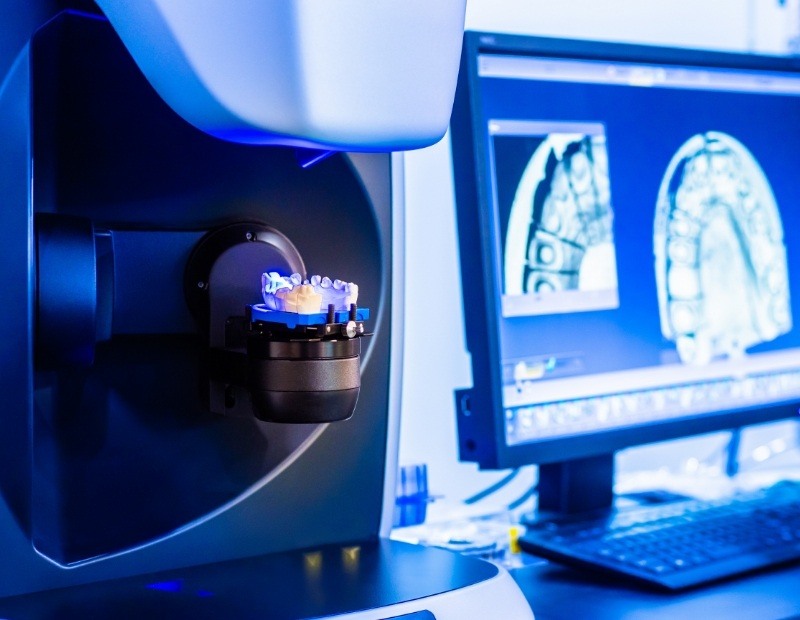 Dr. Lee has invested in the latest technology so that you can enjoy a high-quality dental experience whenever you visit our Portland dental office. Some instruments improve our ability to make reliable diagnoses and educate patients so that they can make informed decisions. Other instruments are designed to make your treatments more comfortable and help you overcome your anxieties. Learn more about our advanced technology below before calling for an appointment.
Intraoral Cameras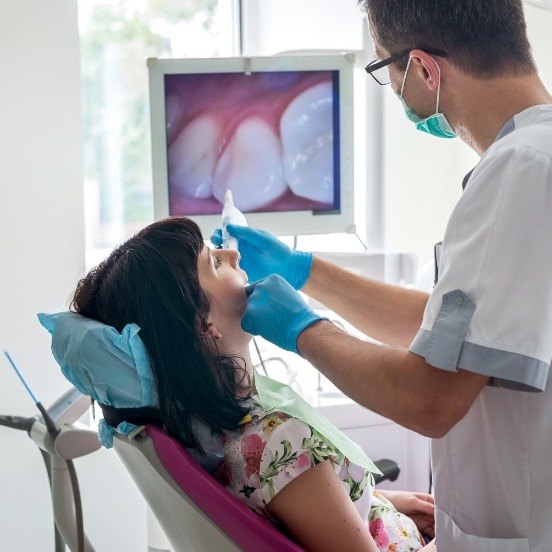 During routine checkups and new patient examinations, we can take a series of pictures of your teeth and gums from various angles with our IDOC and Mouthwatch intraoral cameras. We can then display the images on a chairside monitor so that we have a visual aid to point to while discussing our findings. You'll be able to see exactly what we see in your mouth, allowing you to make informed decisions about your future dental treatments.
All-Digital X-Rays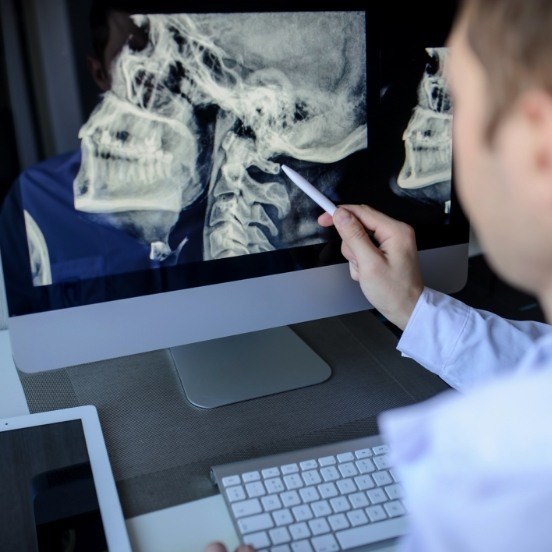 Taking dental X-rays is a time-tested staple of preventive care that makes it possible to detect oral health problems that can't be caught with the naked eye alone. Digital X-rays emit 80% less radiation than traditional radiography, making the process much safer for our patients. Furthermore, because the images are digital, they can easily be stored on a computer (as opposed to a crowded filing cabinet) and can be transmitted straight to insurance carriers and other parties as needed.
3D Cone Beam Imaging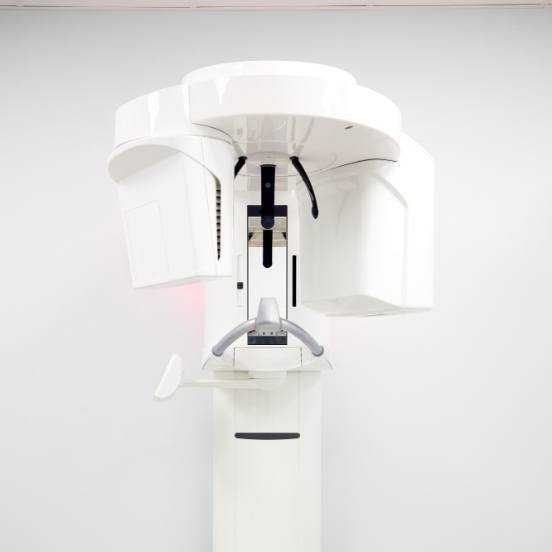 Standard 2D X-rays capture a lot of detail about your mouth, but if we need the full picture for a more advanced procedure, we turn to 3D cone beam imaging. Our KaVo 3D CBCT system allows us to create high-quality digital models of your mouth that captures all of your dental structures, including those that need to be taken into account for specific procedures (such as underlying nerves that we might need to work around for dental implant placement).
Digital Impression System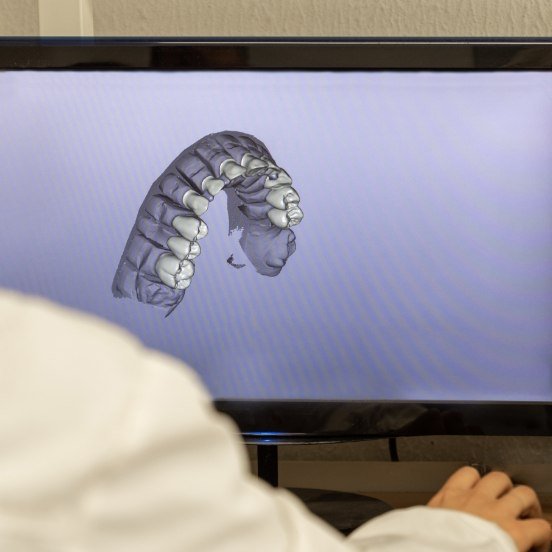 With our 3shape TRIOS scanner, we can create a 3D image of your teeth and gums. This image can be a useful educational and diagnostic tool, but it also helps with designing restorations without the need for you to bite down on any uncomfortable, unpleasant dental putty. Digital impressions tend to be more reliable than physical impressions, as they are less prone to the errors that might force us to need to redo the process.
The Wand™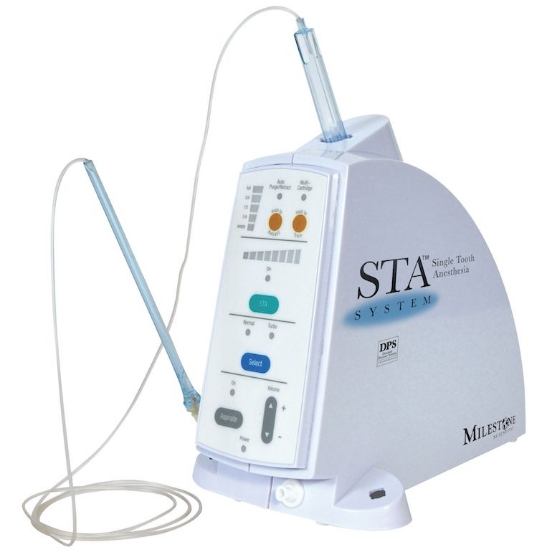 Many patients don't like getting anesthetic shots, which is why we've introduced the Wand into our dental office. The device looks like a small pen with a cord with an extremely small needle at the end. Since the Wand looks much more inviting than a traditional needle, it helps adults and children with dental anxieties stay calm as the anesthetic is applied. The device lets us control the flow of anesthesia so that we can keep you as comfortable as possible throughout the entire procedure.
Cavity Detection System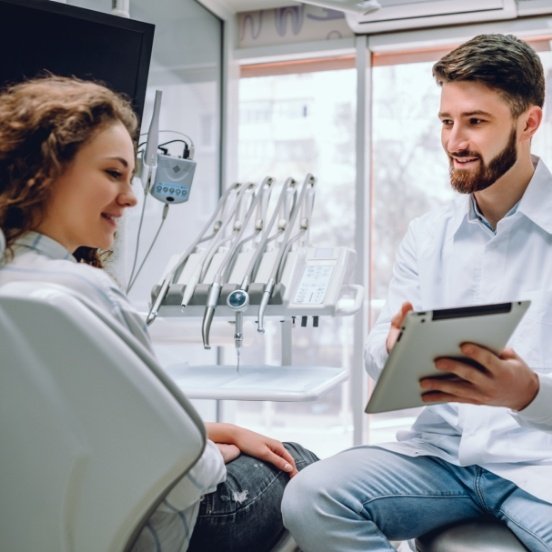 With DIAGNOdent™, we can highlight the areas in your mouth where decay lies. The device uses laser fluorescence to make the decayed areas of the mouth appear doctor, making it easier to find cavities that might not have been caught with a regular examination. Early cavity detection is extremely important, as it's easier to place fillings to treat minor decay than it is to treat a tooth that is already suffering from advanced infection and major damage.